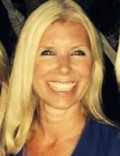 Mina (Melissa) was born in London.
Originally trained by her father who is an artist, Mina grew up loving paint and colour. She experiments constantly with colours and texture, getting stuck in but not in the conventional way, she uses her hands, palette knifes and pieces of wood. Never the soft conventional artist brushes.
Her painting's tell a story, they are of an abstract emotion translated from within. She often disappears inside her subconscious mind and creates her vibrant paintings. Mina experiments with various mediums and materials to create texture and light, including, sand, gold leaf, silver leaf and any paint or materials that she can physically get her hands on. This can often include objects from the beach or the garden. Pieces of her work have been compared to Jackson Pollock's, abstract expressionism pieces and drip style paintings.....
"She has gone from strength to strength with many commissions under her belt. Exporting to Sydney, Brisbane, Hong Kong and Europe. She has also supplied paintings for many Interior designers and developers, recently supplying paintings for Candy & Candy's project, One Hyde Park, in conjunction with 'The Mandarin Oriental.' W1.
Please call for any enquiries:
mob: 0791 222 3563
email: melissa@mina.uk.com